Annual, early  evening, Christmas event. This is the 6th year of the  event and we hope that you will find it enjoyable.
Each year we have looked to improve on the last and  this year we have introduced a few extra competitions  for the children.
The ultimate aim of the traders is to get to know you  and encourage you, the shopper, to find out what is  on offer in our town. Without your support and  business there would be rows of empty buildings. So  please, pop in and have a look at what is on offer.  You don't have to purchase today (but please feel  free to do so)! You could even ask for a special MM  discount – you may be surprised!!
Additional funding from Surrey C. C. local committee in Elmbridge arranged by Councillor E Mallett
Many thanks to all who took part, to the Molesey Business Association for organizing the event
And to all the shops, charities and  organisations involved in this event: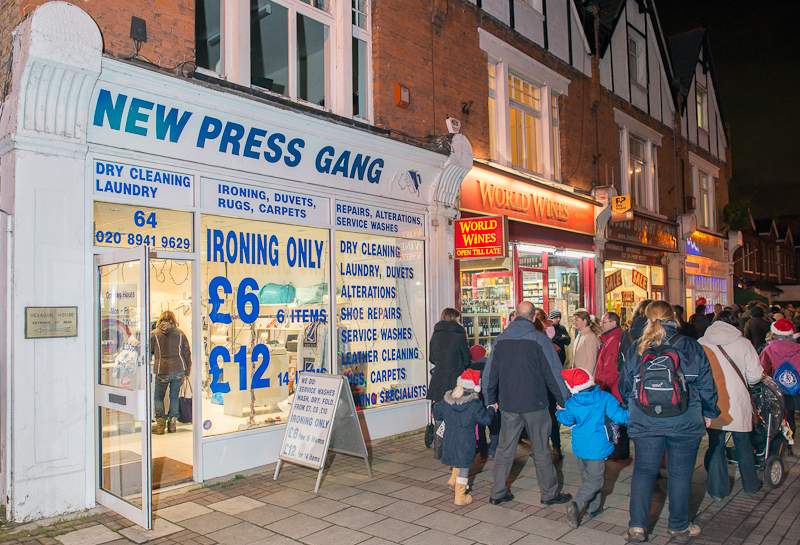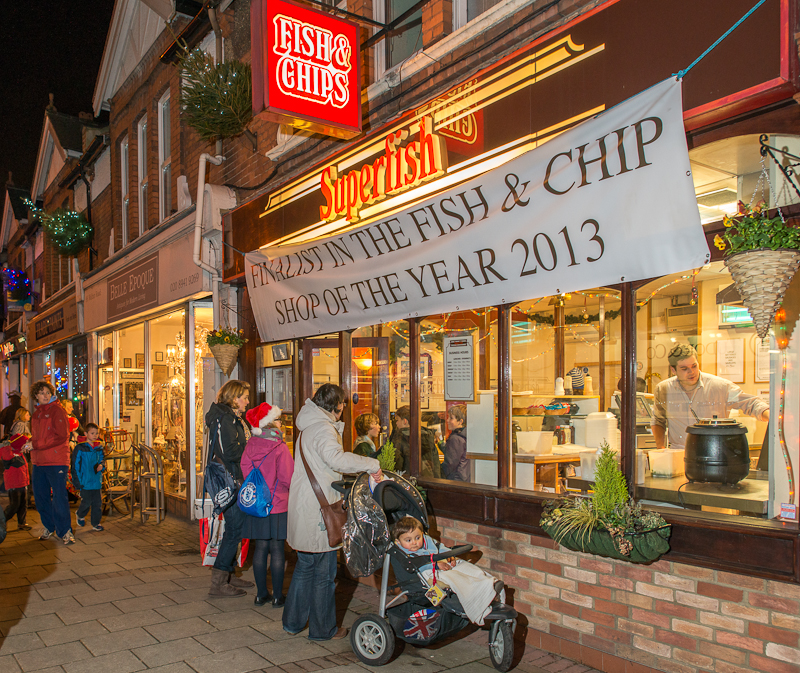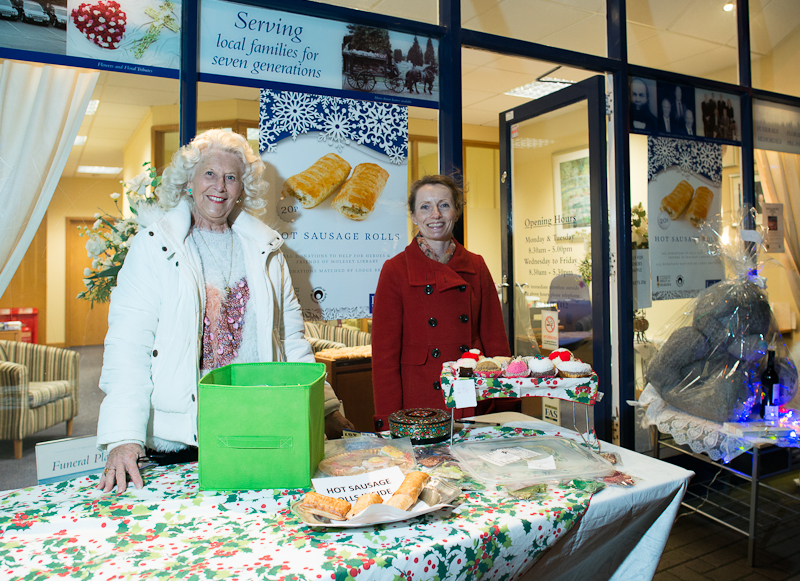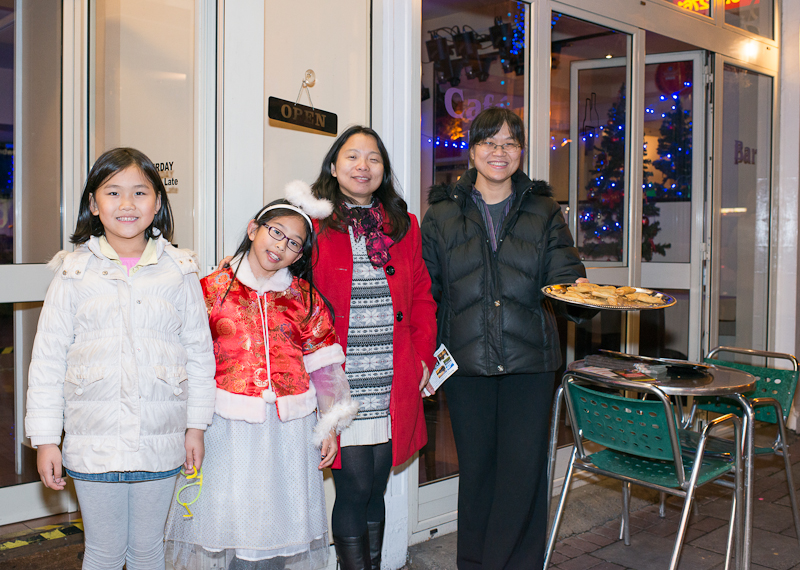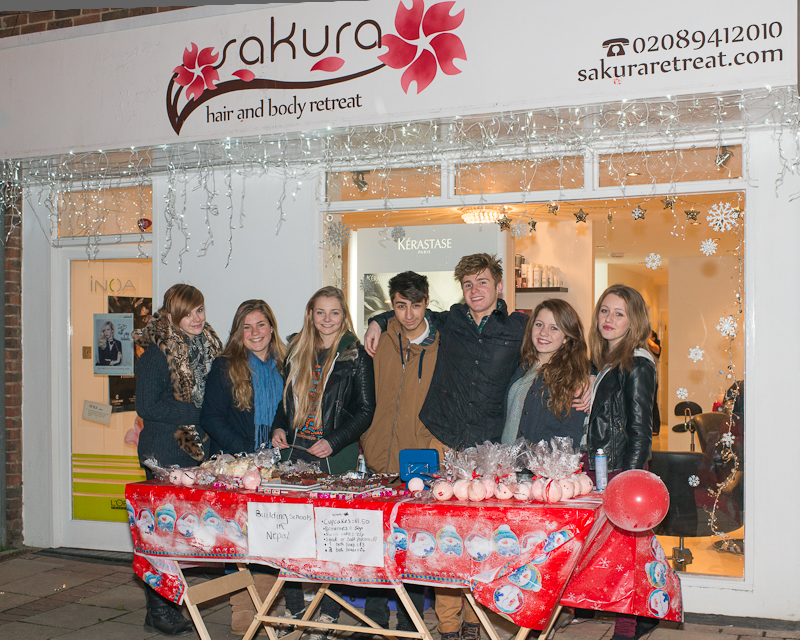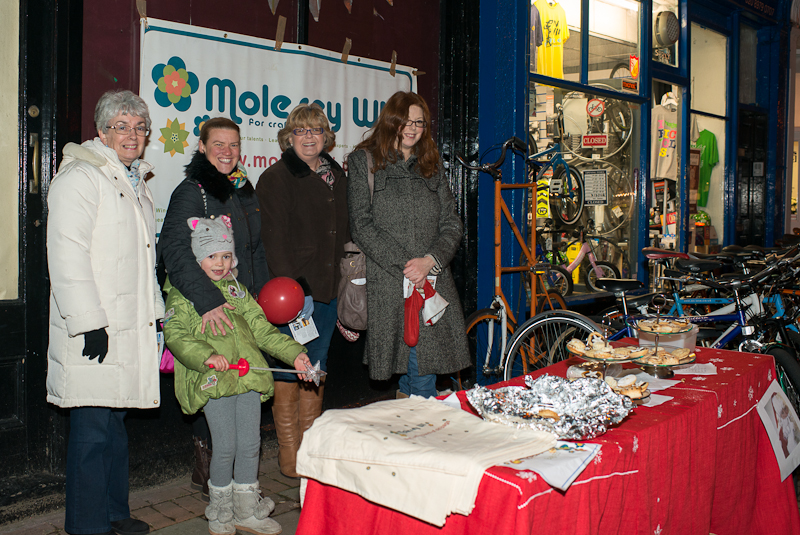 2012 Time table
Stage Action and Approx timesStage 1 – Outside of New Anarkali5.00pm Opening Announcements5.15pm to 5.30pm Scout & Guide Band5.35pm to 5.50pm St Lawrence School5.50pm to 6.00pm Hurst Park School6.20pm to 6.35pm St Albans School

6.40pm to 6.55pm Scout & Guide Band

7.00pm Competition Winners etc

Stage 2 – Outside of Musicland East

5.00pm Lights and Opening

5.15pm to 5.30pm Hurst Park School

5.35pm to 5.55pm St Albans School

6.00pm to 6.15pm Scout & Guide Band

6.20pm to 6.35pm

6.40pm to 6.55pm St Lawrence School
Stalls and Shops with Charities
              1stJaguar Sea Scouts ———STALL Tesco Area2nd Molesey Scouts ———–STALL Tesco Area3rd Molesey Scouts ———–STALL Bellhaven AreaChandlersfield School ———-STALL Tesco AreaCommunity Church ————-STALL Carpet Right AreaDesborough Players ————STALL Carpet Right Area

Flying Start pre school ———STALL KWW Area

Horse Rangers —————–STALL KWW Area

Hurst Park School ————–STALL Carpet Right Area

Molesey Hospital —————STALL Carpet Right Area

Organ Local Charity ————STALL Kent's Police Volunteers —————STALL Carpet Right Area

Residents Association ———–STALL Carpet Right Area

St Albans School —————STALL KWW Area

St Lawrence School ————STALL Carpet Right Area

Shooting Stars —————–STALL Tree Area

Sweeter Politics —————-STALL Conservative Club Entrance

Women's Institute ————–STALL Tree Area

Youth Centre ——————STALL Carpet Right Area

Help for Hero's —————–SHOP sponsored Lodge Bros.

History Society —————-SHOP sponsored Tudors

Renal Unit St Georges ———-SHOP sponsored Sakura

Schools in Nepal —————SHOP sponsored Sakura

Street Children —————–SHOP sponsored ReFresh

Photo with Mr. Mole ————SHOP sponsored Skill Frame

Story & Santa —————–SHOP sponsored The Discount Shop
Competitions – Prizes as shown on the entry forms
'Fancy Hat' competition for Pre School / Reception Year and Years 1 & 2 – KWW are sponsors where there is more information.'Find the Santa' competition for Years 3 & 4 and Years 5 & 6 – details from Trade Paints; Haven on Earth; Jonquils; La Porta Hairdressers; Sakura;
'Passport Stamped?' competition for young children – details from Ted at Skill FrameThe Molesey Local History Society – are arranging a presentation  at Tudor & Co