MP's, Councillors and officials were out in force today, 11 July 2013, to celebrate the completion of  the new bridge at Walton-on-Thames.
Construction started in February 2011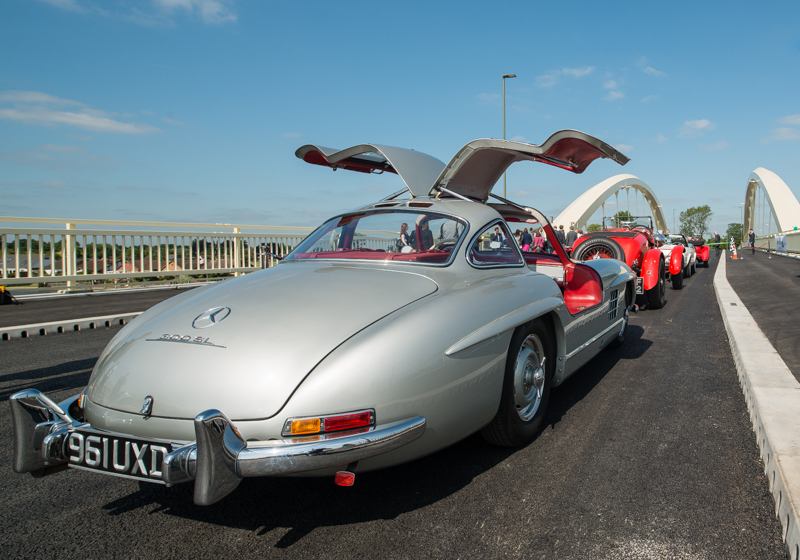 It was a pleasure to meet the Brant brothers – Geoff and Bill (aged 91 and 89) who were near to the
Walton Bridge in 1940 the night it was bombed. They were on the Walton side but still managed to get across in order to get home.
Elmbridge Borough councillors – Chris Sadler | Melvyn Mills | Chris J. Elmer | Alan H Kopitko | Christine Elmer
Formal cutting of the ribbon by The Secretary of Transport, Right Honourable Partrick McLoughlin
to celebrate the completion of the new Walton Bridge today. 11 July 2013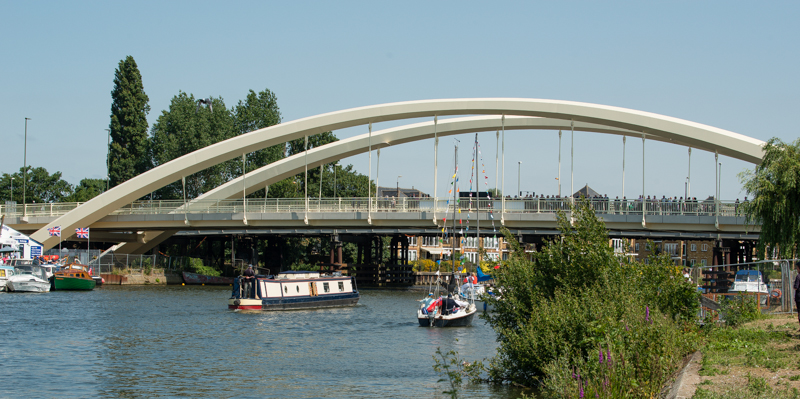 Dominic Raab MP
Procession of classic cars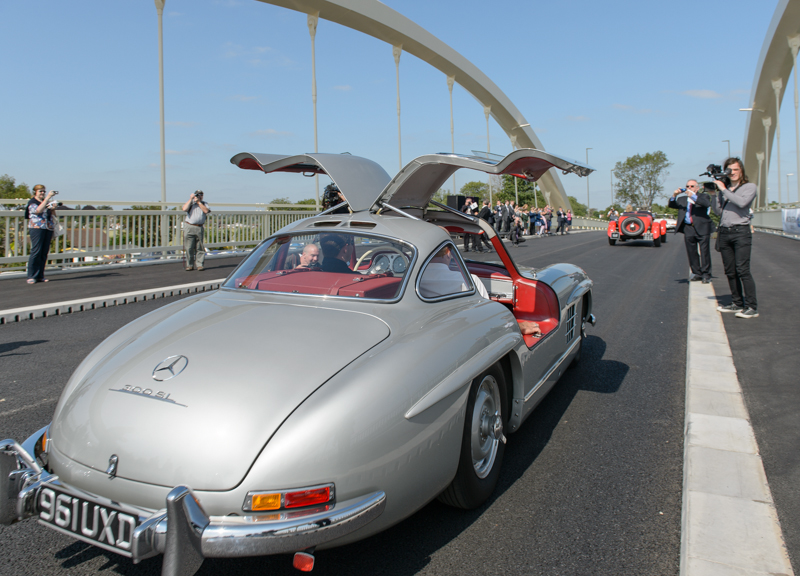 1955 Mercedes Gullwing