Award winning, Molesey based Landscape and Garden designer Rachel Parker Soden is displayed a conceptual garden at the 2014 RHS Hampton Court Flower Show.
This year's RHS Hampton Court Palace Flower Show sees the Conceptual Gardens take on a dark twist – each of the seven gardens are themed around one of the seven deadly sins.  The conceptual gardens at the show are often thought-provoking, inspiring and often controversial and this year looks no different.
The conceptual 'Lust' Garden designed by Rachel Parker Soden aims to provoke thought by exploring the relationship of human appreciation of the beauty of plants and the function of flowers being to aid the success of the species, by re-contextualising the flower show garden as a brothel in it's own red light district and the flower show visitor being a voyeur on the sex lives of plants.
We are pleased to announce that Burnham Landscaping will be the contractor for the garden build, following on from their previous two years success at the Hampton Court Palace Flower Show.
We are also pleased to be working with Hartley Botanic, who will be supplying the beautifully crafted glasshouse.
The following photos show the garden on Saturday 28th June , the foundations are in place and the plants are still in their protective wrapping, prior to planting.
New photos below taken on Friday 4th July
More photos below – including the show which opened to the public on July 8th..
Contact Rachel
Tel: 07980 179470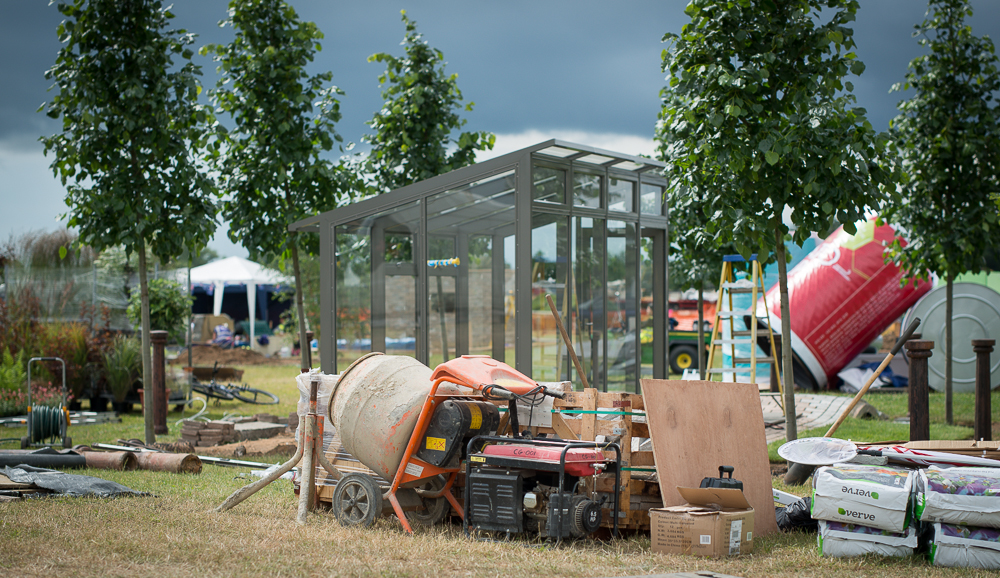 More photos taken on Friday 4th July

More photos below taken on Monday 7th – Press Day