The Women's Cycling race passed through Hampton Court today, and the crowds were out despite the rain and thunder storms to see the event.
All photos © Accomplish Photography – www.accomplish.co.uk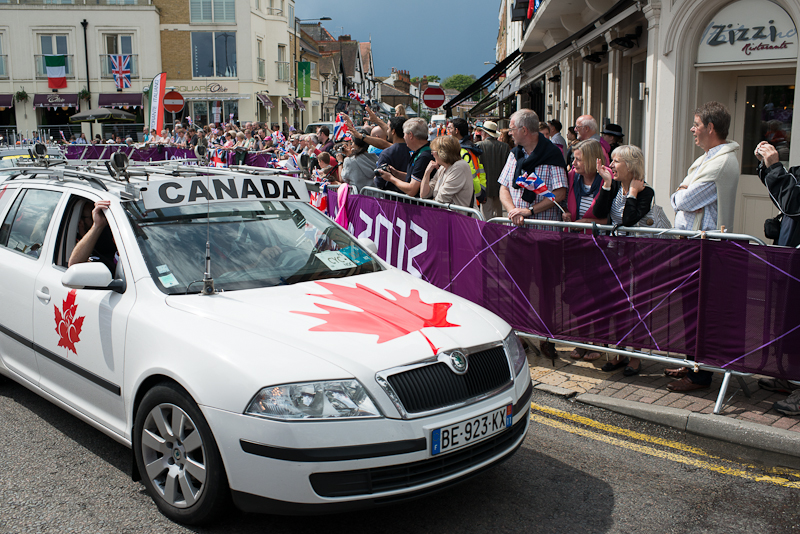 Congratulations to all the British Team as Lizzie Armitstead wins Britain's first medal of the 2012 Olympics as Netherlands' Marianne Vos claims cycling gold – Going through on Sunday 29th at the end of Bridge Road. The cyclists selected for the women's road race were: •Lizzie Armitstead (age:23 born: Otley) •Nicole Cooke (age: 29 born: Wick) •Lucy Martin (age: 22 born Merseyside) •Emma Pooley (age 29 born: Wandsworth)
•Emma Pooley and Lizzie Armistead have been selected to ride the time trial on the 1st August.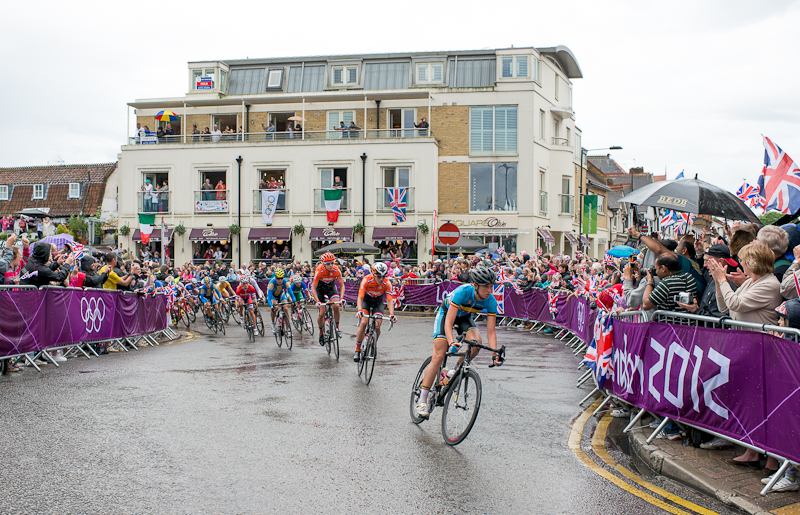 Marianne Vos on the right went on to claim cycling gold.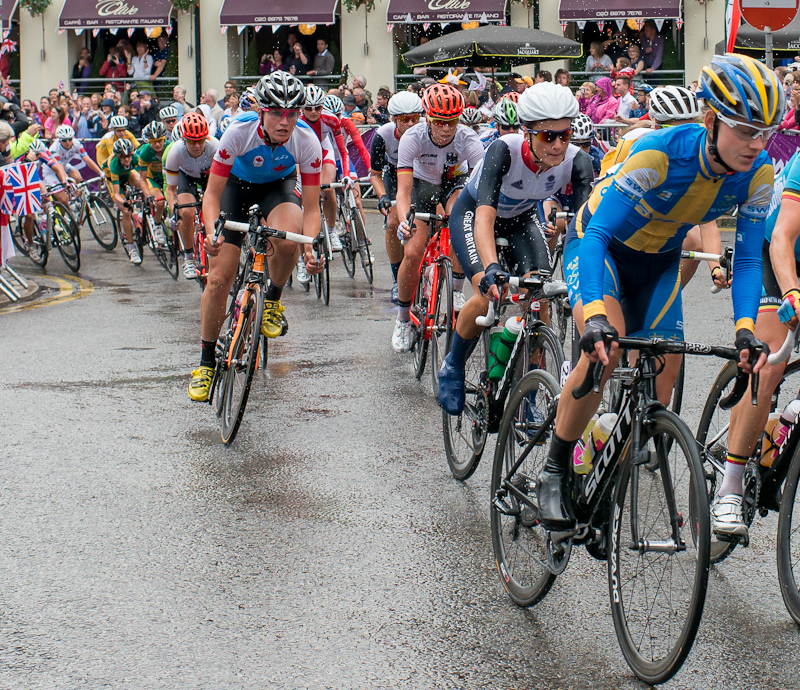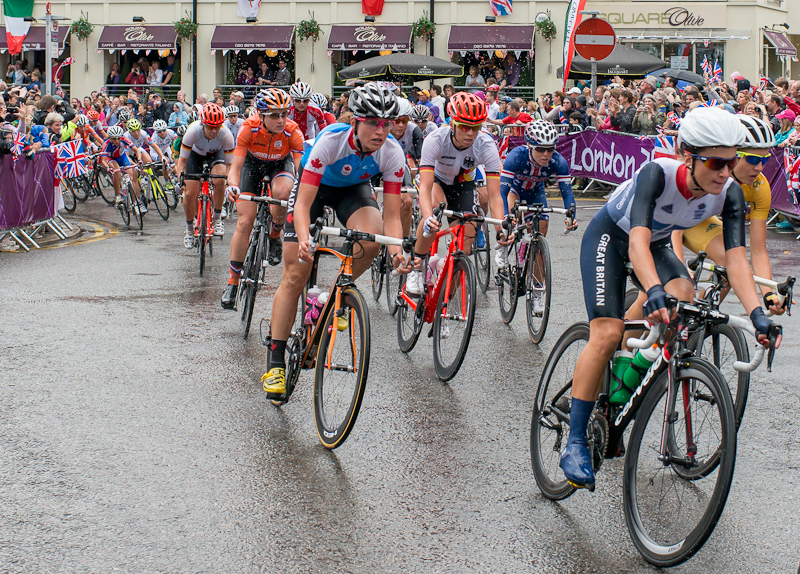 Lizzie Armitstead is on the right
Lucy Martin bib number 3 goes through the Hampton Court – Bridge Road part of the course
Heading off towards Walton-on-Thames