The men's race on Saturday, July 28, reached Hampton Court bridge at about 10.35am.
Cavendish was joined in the five-man squad by   Wiggins, Chris Froome, who was second in the Tour de France, David Millar and   Ian Stannard. Manx-born Cavendish described it as 'the dream   team'.
The first riders break-away group – through on Saturday 28th at the end of Bridge Road.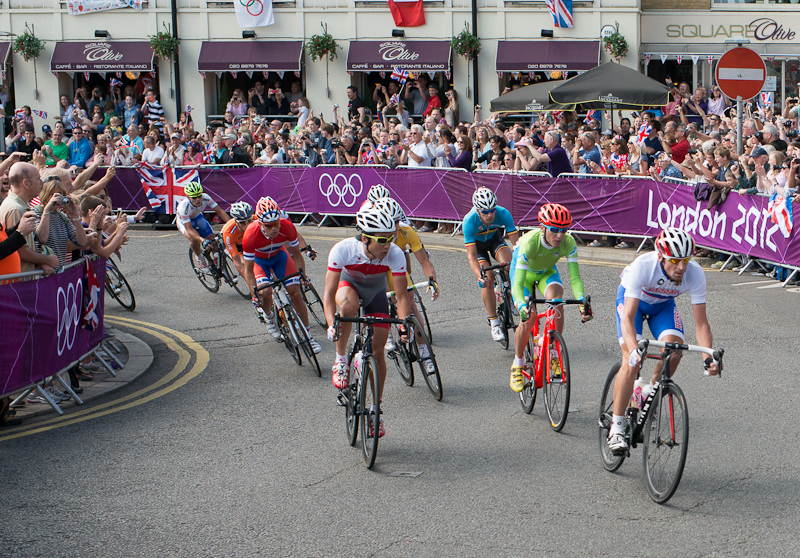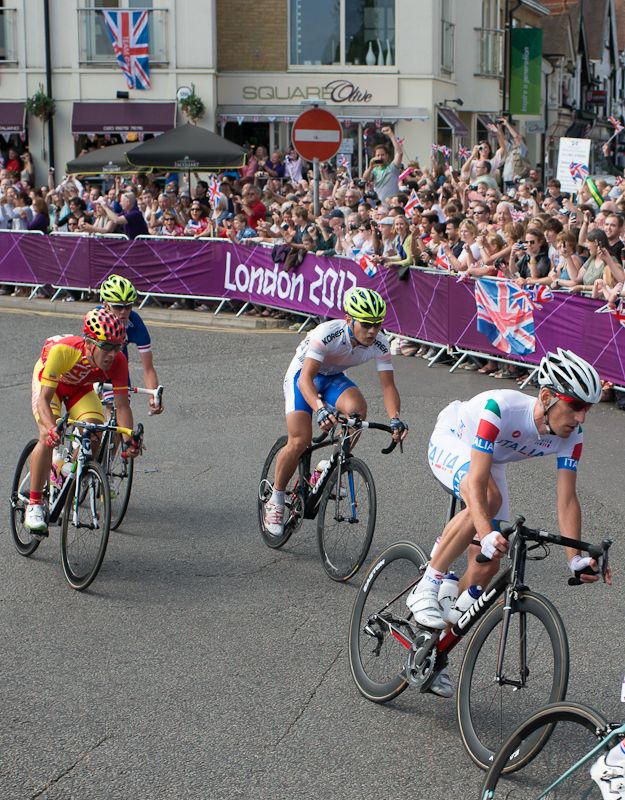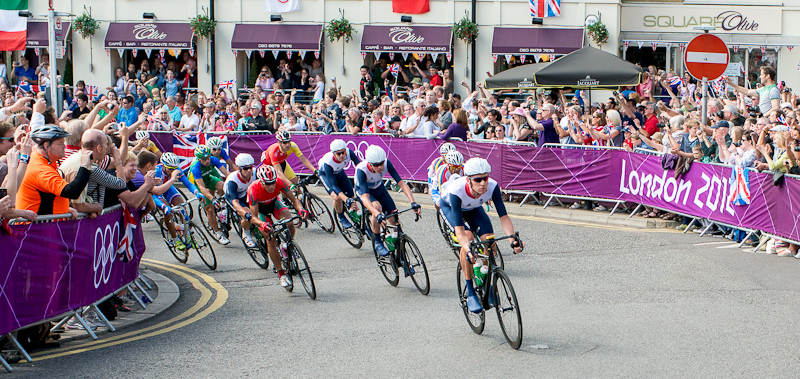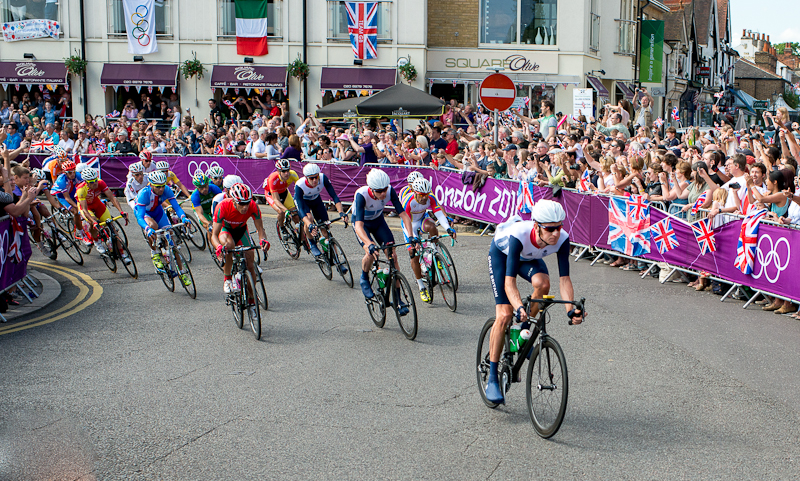 Bradley Wiggins leads the Peloton   through the Hampton Court route at Bridge Road
Running numbers for the British riders are
Mark Cavendish – 11
Chris Froome – 12
Ian Stannard  -14
David Millar – 13
Bradley Wiggins – 15
Ian Stannard  14 –  Mark Cavendish  11 – Chris Froome  12 – Bradley Wiggins  15
Ian Stannard  14 –  Mark Cavendish  11 – Chris Froome  12
Ian Stannard  14 –  Mark Cavendish  11 – go through the Hampton Court – Bridge Road part of the course
Ian Stannard  14 –  Mark Cavendish  11
Ian Stannard  14 on the right
Chris Froome  12 – Bradley Wiggins  15  Ian Stannard  14 –  Mark Cavendish  11

Hurst Lane on the way to Walton – Photo by Richard Escott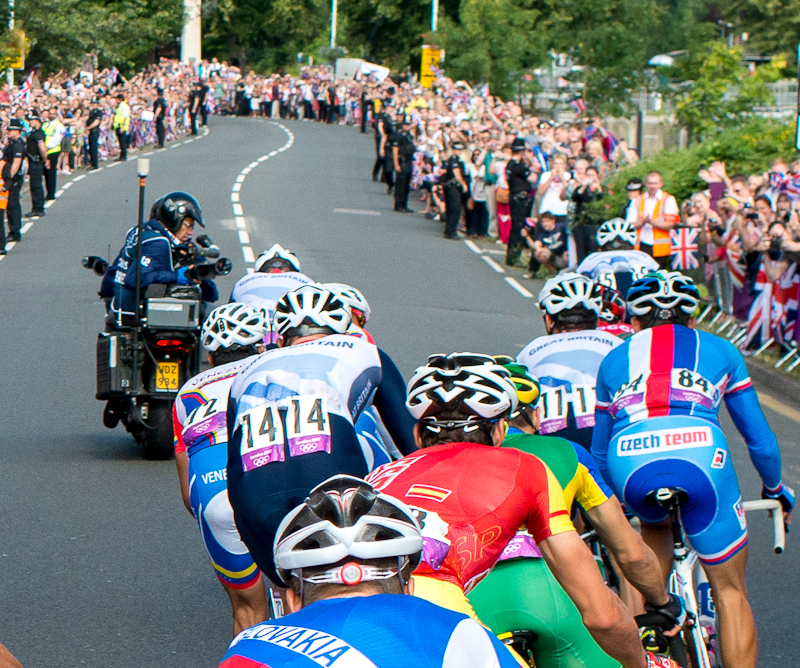 David Millar – 13 in the Peloton as they head off towards Walton-on-Thames
Following – Chris Froome  12 – Bradley Wiggins  15 -Ian Stannard  14 –  Mark Cavendish  11
The Peloton heads off towards Walton-on-Thames