Thyme to sit by the River and relax…
Now at the Molesey Boat Club. Wonderful Coffee & Teas, Delicious Cakes and freshly prepared food.
If you are a regular visitor to Molesey and often go for a walk along the river you will already know about a little gem called Thyme by the River. The café was first set up in early November 2013 and has established itself as an invaluable spot for walkers, dog-walkers and cyclists alike. The café is now situated in the East Molesey Boat club and sits right next to the river, it is a haven for dog walkers and for those in need of light refreshment.
The café has three seating areas; the first you notice as you walk by Thyme by the River is the patio area on the right of the Molesey Boat Club alongside this picturesque part of the river Thames. This is the perfect spot to bring your dog whilst you enjoy a cup of tea or coffee or perhaps something from their food menu.
The next seating area is the café balcony, this is the perfect spot to hide from the rain but still be sat out in the fresh air. In the winter they provide a little protection from the cold so there is also the spacious Club room to eat indoors in comfort.
Everything at Thyme by the River is cooked and prepared fresh to order, they do a lot of the baking themselves, even some of the bread and definitely all the cakes. What they don't make themselves they source locally. The café is currently open seven days a week from 8.30am till 4pm.
Thyme by the River- which got its name from the owner of the cafes love for horticulture has a thyme plant on each table which shows the attention to detail of the café. This really is a place which gives the community a little more.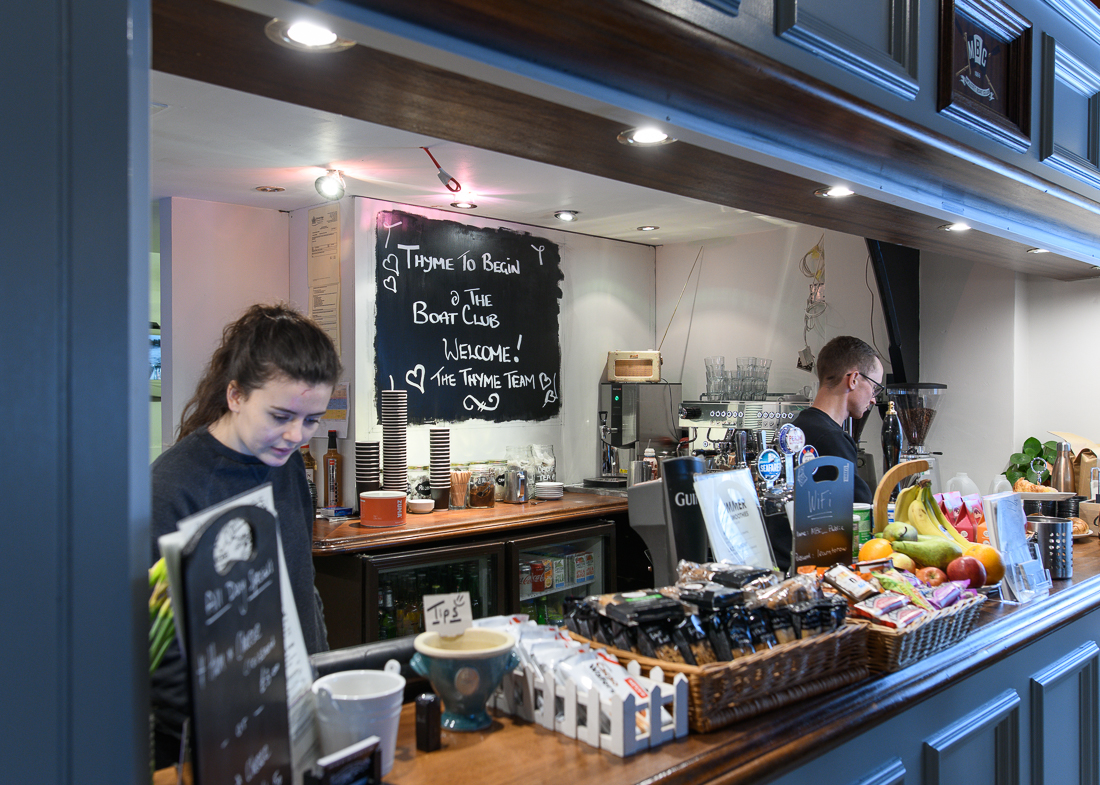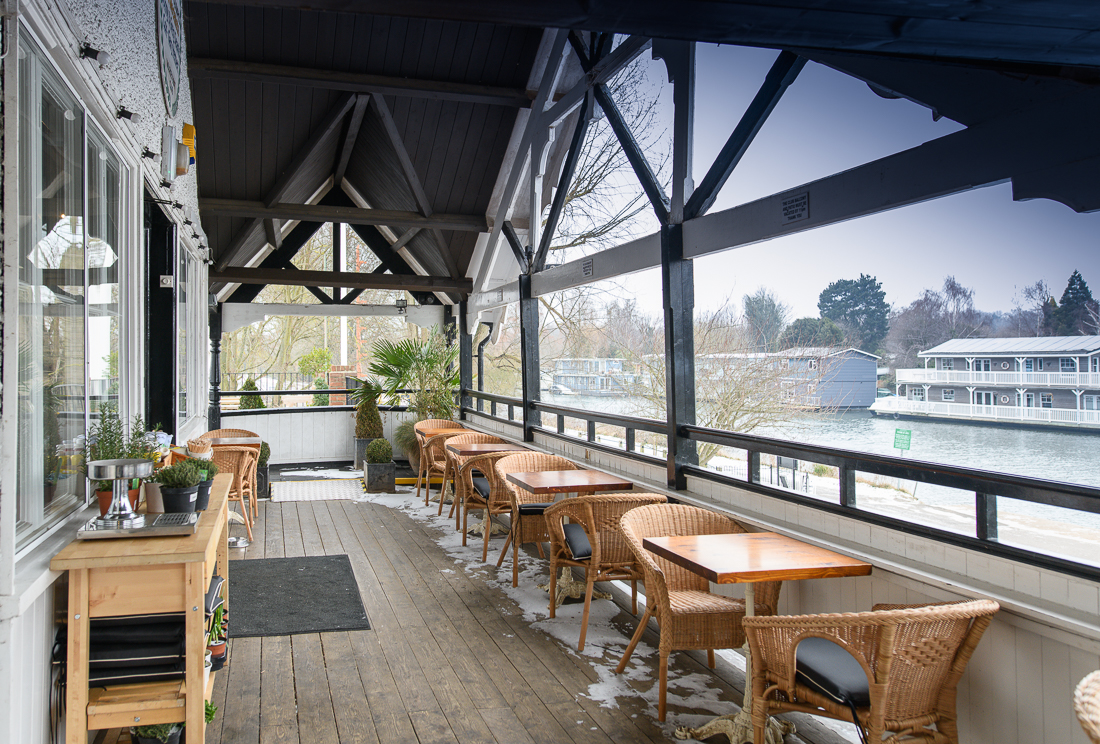 Thyme by the River at Molesey Boat Club
Thyme by the River at Molesey Boat Club
Barge Walk
Graburn Way
East Molesey
Surrey KT8 9AJ
Tel: 020 8941 1777
Email: tamsin@thymebytheriver.com