Established over 30 years
The Bridge Road Antiques Centre in East Molesey offers an excellent selection of high quality antiques including Art, Clothing, Furniture, Silverware and books.
Bridge Road Antiques Centre – East Molesey
We are a team of specialists and offer a wide range of antiques and are always interested in purchasing new items.
Our stock is always changing and the selection of photographs shown here (taken July 2014)  is only a representation of what we have to offer, please visit us in Bridge Road browse our extensive collection.
Some of the items show here are examples of our restoration and customisation. We are able to customise products to suit your own requirements  – Please contact us to find out more.
House Clearance
We offer a full and professional House Clearance Service throughout Surrey and Middlesex. Our service can be tailored to suit your individual requirements. No job is too small or too large.
To enquire about valuations, and to find out more please contact Sue
Tel: 07710 732 040
Email: suehaswell@hotmail.com
Bridge Road Antiques Centre
77 Bridge Road
East Molesey
KT8 9HH
Tel: 0208 979 7954
Tel: 07710 732 040
Open seven days a week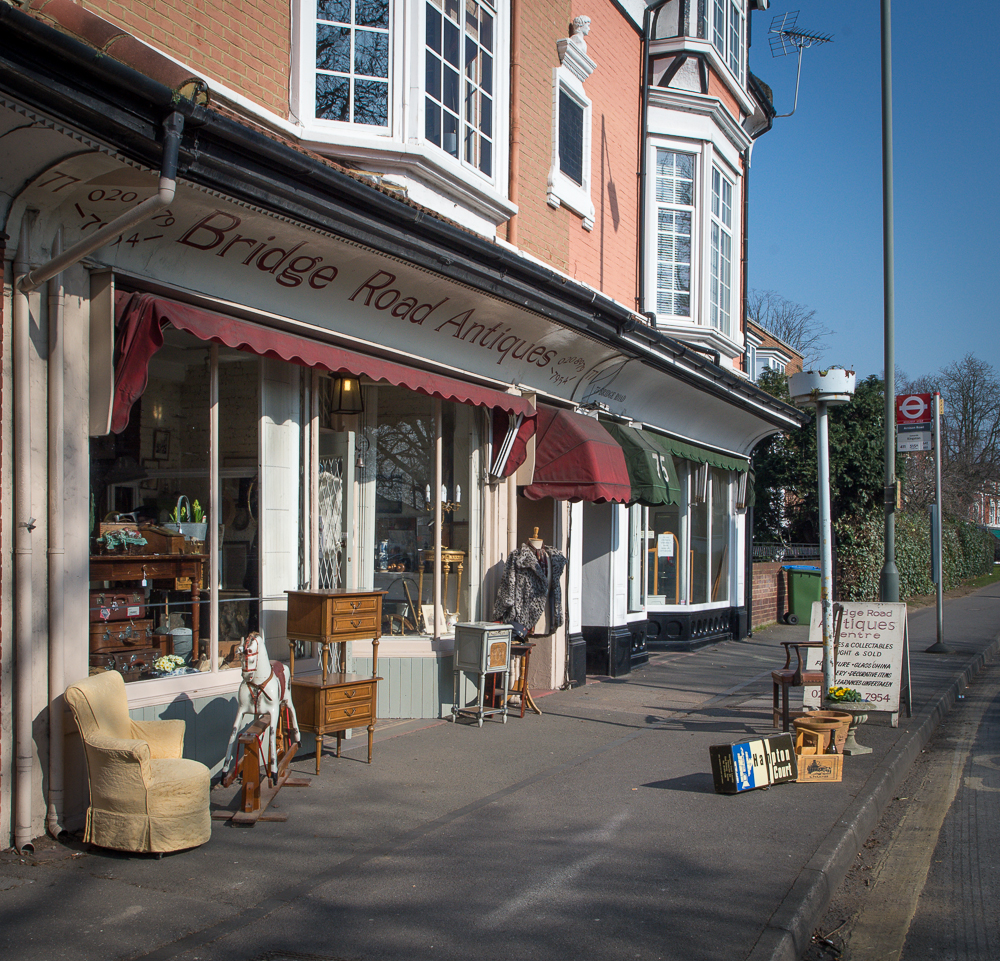 New photos taken – April 2016